When: Until Aug. 27, 2016
Where: www.booster.com/camerons
 Cameron's Crusaders is having a T-Shirt Sale 
               We have joined with Booster.com for a T-Shirt Sale offering our collection for a few short weeks. We have two new T-shirts, one for our Lady Crusaders and one for our Super Crusaders. We also have our Original Design back for a limited time.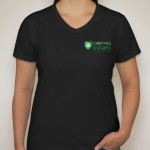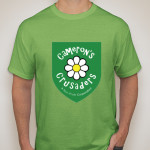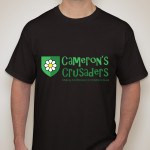 Choose your T-Shirt style or buy one of each style to show your support for our mission to help families in the New England area who are struggling with a child with cancer or other illness, so that they don't need to deal with the financial burdens along with caring for their child.
                Proceeds from the sales of all of our shirts will go to help with payments for medication, procedures and necessary equipment that is not always 100% covered by insurance companies.   As families try to cope with short-term or even years of out-of-pocket medical expenses and everyday living costs, Cameron's Crusaders will help by providing supplemental coverage.
                Cameron's Crusaders holds fundraising events through out the year so that we can continuously have on hand items such as gas cards, gift cards to local grocery stores, eateries or hospital cafes.  We also make payments directly to vendors, i.e.: parking, utilities, mortgage, insurance, overnight lodging and auto repair. Additionally we purchase special equipment needed be specific patients.
Currently 100% of donations and proceeds from this sale (beyond any expenses incurred to throw fundraising events) go directly to those we are trying to help. This is a labor of love. When you wear your shirt, know that you have helped a family that needed assistance.
You can find them at http://www.booster.com/camerons, orders are delivered about 2 weeks after the campaign closes.
Lady Crusaders  Hanes Ladies Tagless V-Neck T-shirt   $ 20
5.2 oz. 100% pre-shrunk cotton
Ribbed v-neck collar
Double-needle sleeves and hem for durability
Sizes S – XXXL
Super Crusader   Jerzees 50/50 T-shirt   $ 15
5.6 oz. All colors are a pre-shrunk poly/cotton blend
Double-needle stitching for durability
Stretchy ribbed crewneck collar
Blended fabric shrinks less than 100% cotton
Our Original Design   Hanes Tagless T-shirt   $ 15
6.1 oz. 100% pre-shrunk cotton; Heather and Safety colors are poly/cotton blends
Coverstitched collar for comfort
Double-needle stitched for durability
Available up to size 6XL in select colors, call for more information