Join us on April 29  at 6pm for an Italian dinner and dancing to the Whitney Doucet Band at the Leominster Knights of Columbus.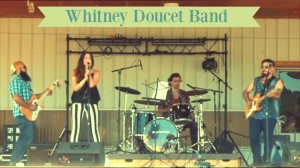 Tickets are $20 in advance, $25 at the door, and $10 for dancing only after 8pm. There will also be a silent auction and a chinese auction featuring original art, hand-made items, and gift certificates.
For this event, Cameron's Crusaders has been asked to help out a little girl and her family. Maddie is only two-and-a-half years old but has been fighting with ATRT, an aggressive pediatric brain tumor since she was a mere one-month old. She has endured several treatments during her short life, including a nine-month stay in the hospital for aggressive chemotherapy and a stem cell transplant.
Maddie will start radiation again in a few weeks, it will last 4 – 6 weeks. So Maddie, Zachary, and her Mom will have to stay at the Ronald McDonald house again during this time. She cannot get chemo while she gets radiation so the tumor in her brain may get worse during this time. After radiation maybe more chemo. We hope that the radiation will clear all of the tumor in her spine, but that is very unlikely. The doctors said the tumor could shrink, or stay stable. But it might not react to the radiation at all. The radiation is more to buy her more time.
Maddie's parents will have had to put work on hold while Maddie endures radiation and this newest round of treatments. At the same time, her parents are trying to juggle Maddie's needs while also raising a six-year-old son.
The last thing that Maddie's parents need to worry about is money. Cameron's Crusaders will be helping Maddie and her family by donating a portion of the proceeds from our Spring Italian Dinner Dance.
Cameron's Crusaders exists to help children and their families during difficult times by providing funds and or assistance to help with their needs that are not covered by insurance and would be a burden for the families otherwise.
Where: Knights of Columbus Hall Leominster, MA
When : April 29, 2016
Time : 6:00pm to 12:00am
Tickets: $20 per person (meal & dancing) (Eventbrite)
$25 at the door
$10 per person after 8pm (dancing only)
Chinese Auction: $10 per sheet (26 tabs per sheet)
Silent Auction: Individual items for bidding
Raffle: 50/50
Band: Whitney Doucet Band
Dinner: Italian Buffet- Wedding Soup, Ziti w/sauce, meatballs, sausage w/peppers & onions, chicken parm, salad, rolls.   To be served 6pm to 8pm.
Drinks: for sale at the bar
All proceeds from this fundraiser and other events will go towards:
gas cards and 'other' transportation expenses to include but not limited to auto insurance payments, repair costs
grocery store certificates
overnight lodging payment
mortgage payment/homeowner insurance
water bill payment
electric bill payment
special equipment needs
medication payment (after insurance limits are met)
Some great items in the auction include:
Mulligan's Mini Golf gift certificate
Framed Photos and Prints from Rick Jollimore and others
Angel Reading from Blue Butterfly of Hope
Quilted Table Runner and Coasters from Valerie Ingemi
Photography sitting from Wild Side Photography
Original Painting from Amy Nichols
Uno's gift certificate
TGIF gift certificate
Olive Garden gift certificate
Chili's gift certificate
Long horn steak house gift certificate
Tire Warehouse Coupons
Tickets available for $25 at the door or $20 in advance.