These 5k charity runs make the most of scenic New England views
We're a little hesitant to take on the challenge of sharing the most scenic 5k charity runs in New England. You see, New Englanders are fiercely loyal to their towns and states. If we asked ten locals to name the best race, we would get ten different answers.
It's understandable, of course. New England, as a whole, provides a lot of opportunity for local pride: the gorgeous beaches of Rhode Island, the changing fall colors in Vermont, New Hampshire's beautiful White Mountains, the rugged spirit of Maine, and the historical significance of Massachusetts are all reasons enough to celebrate.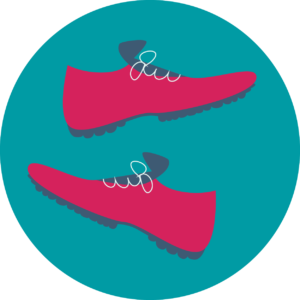 The scenery of each state also has its own natural personality. If you love to run for a cause, the combination of 5k charity runs and gorgeous views is a stellar way to spend a morning. Consider this a starter list, and name your favorites in the comments!
6 awesome 5k charity runs that will make you consider lacing up
Part farmland and part small New England bedroom town, Hollis is a mere 50 miles from Boston. The 5k charity runs in Hollis don't look like anything you'll see in Boston. To begin with, this "fast" 5k drops 224 feet over the course of the race.
The course takes you on a tree-lined country road through beautiful farms and by classic New England-style homes. Your registration fee benefits local charities including scholarships, teacher grants, and veteran's assistance.
The Hollis Fast 5k takes place in June in Hollis, New Hampshire.
You'll need to take a short ride on the ferry to get to Martha's Vineyard, but it's well worth the effort for a day or more on this legendary New England island.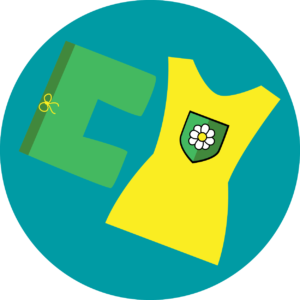 This race begins and ends near Oak Bluff harbor, and while the first third of the 5k takes you through the tree-lined streets of residential areas, most of the race is along the beachfront. The registration fee benefits Hospice of Martha's Vineyard, offering free hospice services and care to residents.
The Oak Bluffs Memorial Day Road Race is in May in Martha's Vineyard.
Hike or drive to the top of Cadillac Mountain, just west of Bar Harbor, and you'll see the first glints of sunrise in the United States. Mount Desert Island is an outdoor-lover's paradise. The rocky shores of Maine, large lakes, and the 47,000 acre Acadia National Park provide almost any kind of outside recreation you could ask for.
This 5k (and half marathon)benefits the Mount Desert Island YMCA, which provides childcare for working parents, after-school activities for kids, and exercise classes for older adults.
The Bar Harbor Bank & Trust Half Marathon and Fall 5k takes place in September in Bar Harbor, Maine.
The Smuttynose Rockfest 5k might not qualify as the most scenic on the list, but it's worth running. Hampton is a classic beach town, and this race takes you on a course filled with ice cream shops, beachwear stores, fried food stands, and seaside cafes. Although, we do recommend saving most of this for after you run.
A number of civic organizations receive donations from this race, including the Hampton Area Rotary, North Hampton Youth Soccer, and Girls on the Run.
The races take place every October in Hampton, New Hampshire.
Nestled in the breathtaking Green Mountains, the Burlington area offers easy access to nature and the relaxed vibe of the city that spawned Ben & Jerry's Ice Cream and Phish. Even as a bustling college town, South Burlington is all about being outdoors. The GMAA's scholarship trail race follows dirt trails through Red Rocks Park. Sections of the course overlook magnificent Lake Champlain.
Proceeds from this race help fund an annual college scholarship for two local high school seniors.
The Green Mountain Athletic Association Scholarship Trail Race takes place in August in South Burlington, Vermont.
If you haven't been to Jamestown, Rhode Island, you're missing out. Jamestown is on Conanicut Island, smack in the middle of Narragansett Bay. If your idea of a good run includes the rejuvenating salt air of the Atlantic Ocean, the Payton's Pace 5k is your run.
Proceeds from this race benefit the Payton Elizabeth Watson Memorial Foundation, which provides support to children and families dealing with childhood cancer. The charity also supports youth athletics, arts, and educational programs.
The Payton's Pace 5k takes place in May in Jamestown, Rhode Island.
These and other charity 5k runs are a great opportunity to head outside, get healthy, and enjoy the beauty of New England. They are also a wonderful chance to support causes that you care about.
If you're looking for your next big charity run or fundraising event to participate in, take a look at our upcoming events and get involved.
Have you ever participated in a 5k charity run? What did it support? Let us know about your experience in the comments!