We are busy planning our second annual Comics & Cocktails fundraiser. Once again we will be at the historic Bull Run Restaurant in Shirley, MA. who will be providing a delicious array of hors d'oeurves for everyone to enjoy during the cocktail hour and Silent auction preview. This years line up from "Comics for a Cure" will be featuring Jerry Caruso with Thomas Mitchell & Krista Brennan. We are starting to receive donations for the Silent Auction, looking forward to a great night of fun and laughter.
Comics & Cocktails 2
Where: Bull Run Restaurant
When: October 20, 2017
Time: 6:30 pm to 10:00 pm
Tickets: https://tickets.bullrunrestaurant.com/ComicsCocktails2
Cocktail hour & Hors d'oeuvres start at 6:30 pm, along with viewing and bidding on Silent Auction items.
This years event is sponsored by I.C. Federal Credit Union.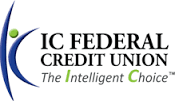 This years line up
Pictures from 2016 event.
http://www.bullrunrestaurant.com
https://www.iccreditunion.org/