Recently when I was talking to someone about Cameron's Crusaders I was asked, "How do you continue to help sick kids?  Isn't it sad seeing them sick all of the time?"
While it is sad at times knowing that the families and kids that we are asked to help are dealing with issues that most of us can't even imagine.  Doctor appointments, hospital stays, endless tests, trying to figure out how to pay for all of the things that are not covered by insurance but you must have or need.  Having to continue to be a parent to other children, working and keeping your household together are hard enough if you are lucky to have healthy kids.
Here is one example of why I do what I do for families through Cameron's Crusaders:  Recently, we were asked to help assist the family of Hunter, 7 year old boy.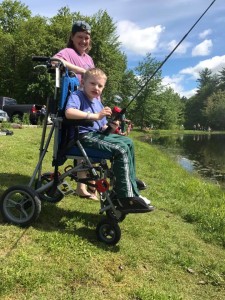 Like all young boys, he likes to go fishing, swimming and wants to have his own bicycle.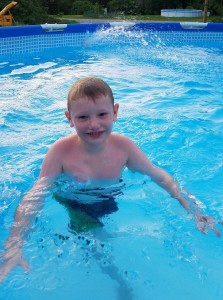 Hunter has been diagnosed with intractable epilepsy (Doose Syndrome) that has resulted in both fine and gross motor impairments, his cognitive abilities are impacted especially with respect to information processing, motor planning and whole body awareness.
As a result of his medical condition he requires daily physical, occupational, speech and other therapies.  Due to his dedicated family, Hunter has made remarkable physical rehabilitation.  With limitations of medical insurance Hunter's family has had to seek other options to pay for out of pocket expenses.
Hunter's family asked Cameron's Crusaders if we could help them with paying for horseback riding therapy and the purchase of an adaptive tricycle so that Hunter could have his own bike to ride.   The horse riding therapy aids in the development of verbal, physical, emotional and motor skills.  The instructor is a speech and audio pathologist as well as a licensed riding instructor.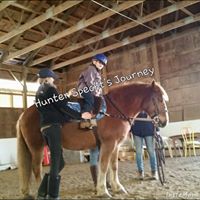 Hunter has recently increased his sessions to twice a week.  These sessions are not covered by his families insurance.  Cameron's Crusaders is covering the sessions for the next four months and has pledged to pay for more sessions in the future as needed.
Hunter had previously used an adaptive tricycle at his PT sessions.  He doesn't care that when he is riding his bike it is also physical therapy, strengthening and stretching out his leg muscles, helping him with his balance.  He just knows that he enjoys riding his bike and being outside like all kids do.  Cameron's Crusaders was able to help Hunter with his dream of having his own bike.  The smiles on Hunter's and his mother's face say it all.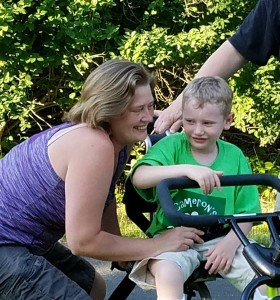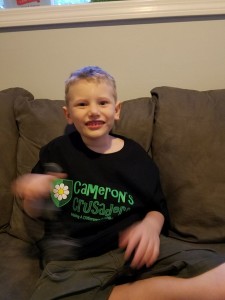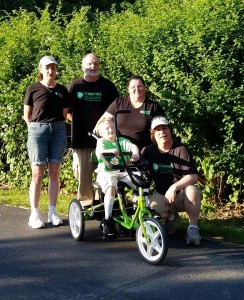 We would like to thank all of the volunteers, donors and businesses that have supported us and have helped make this day and others like this possible.
This is Why We Do What We Do at Cameron's Crusaders.
Kevin & Dolores St Jean
Co-Founders