The summer of 2016 is packed with fun charity events. Which will you attend?
What comes to mind when you think of a fundraiser? Maybe a tuxedo and a fancy gown? Do you imagine a 5k race or Girl Scout cookies? (Let's hear it for Thin Mints!) There are so many fun charity events you can get involved with. From a casual day of kickball to food festivals or adrenaline rushes, these events break the mold for a good cause.
At Cameron's Crusaders, we'll be raising funds by working the dunk booth at the Fanelli Carnival on Friday night June 17th from 6 pm to 8 pm at Coolidge Park in Fitchburg, MA.  Come on down try your skills at knocking us into the water!
9 summer fun charity events coming up
Kickball for All
When: June 4
Where: Boston Common Baseball Field, Charles St., Boston, Mass.
Who doesn't enjoy a round or two of kickball – especially when the proceeds go to support tutorial programs in the Boston public schools? Kickball for All 2016 invites teams and individuals to sign up for an afternoon of friendly competition.
Cameron's Crusaders Dunk Tank
When: June 17, 6-8pm
Where: Coolidge Park, Fitchburg MA.
Join us at the dunk tank! We'll be raising money while you do your best to knock us into the water! We'll be at the Fanelli Carnival on Friday night only, from 6 pm to 8 pm.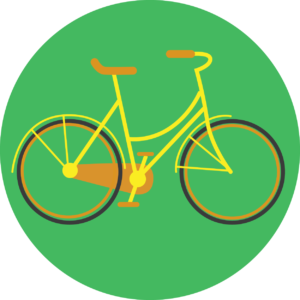 The Bike MS Cape Cod Getaway
When: June 25-26
Where: Quincy, Ma to Provincetown, Mass.
Spend your weekend biking from Boston to Provincetown on The Bike MS Cape Cod Getaway 2016. Ride with over 2,000 cyclists and enjoy the scenery of coastal New England while you help support research to end to Multiple Sclerosis.
Participants can also sign up for training rides, specialized training software, and safety skills information.
Laps for Charity
When: July 13
Where: New Hampshire Motor Speedway, Loudon, N.H.
Admit it, you still harbor secret dreams of being a race car driver. For a mere $30 donation to Speedway Children's Charities, Laps for Charity will buckle you into a pace car for three laps around one of America's most popular race tracks.
Speedway Children's Charities supports youth organizations throughout New England. In 2015, they contributed to 60 nonprofits including Boys & Girls Clubs, Easter Seals, City Year, Foster Forward, and the Children's Hospital at Dartmouth-Hitchcock.
Wilderness Heals
When: July 15-17
Where: White Mountains of New Hampshire
Wilderness Heals is a 3-day, all-female hike to raise money for the Elizabeth Stone House, which provides services for survivors of domestic abuse, substance abuse, and mental illness.
If hiking is new to you, don't be nervous about joining up. The hike includes separate trails so both experienced and new hikers can participate.
Over the Edge
When: July 16
Where: The Hyatt Regency, Boston, Mass.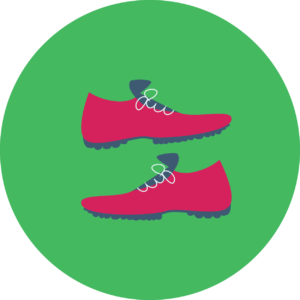 Over the Edge is the kind of event that either sounds terrifying or exhilarating. If rappelling down the side of a 22-story building is your idea of a good time, this may be a good addition to your list of fun charity events.
This is not your everyday, run of the mill fundraising event, but that's what makes it so interesting.
Over the Edge benefits the Special Olympics Massachusetts.
Farm Fresh Rhode Island Local Food Fest
When: August 2
Where: Castle Hill Inn, Newport, R.I.
Farm Fresh Rhode Island's programs help supply fresh, healthy food to underserved populations, and they help local farms distribute their goods to more venues.
The Farm Fresh Rhode Island Local Food Fest celebrates the joy of local food and offers a chance to get close and personal with some of your favorite chefs.
Summer Soiree at Long Pasture
When: August 11
Where: Long Pasture Wildlife Sanctuary, Barnstable, Mass.
The beautiful grounds of the Long Pasture Wildlife Sanctuary host tidal flats, sand dunes, otters, toads, plovers, terns, butterflies, and sea turtles. It is also an ideal setting for an outdoor gala.
The Summer Soiree at Long Pasture is the sanctuary's premier fundraising event, with proceeds supporting education and conservation programs. The Soiree includes a tasting of local, seasonal foods, a live auction, and dancing with an unbeatable view.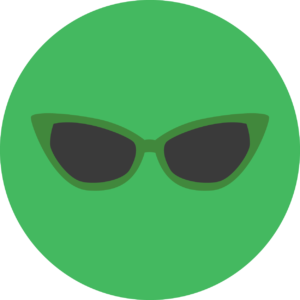 Make-A-Wish Summer Block Party
When: August 13
Where: Mac's Grill, Auburn, Maine
The Make-A-Wish Summer Block Party sounds like classic summertime fun. Live music, a food and beer garden, and entertainment come all in one fundraising package. This event is free, but since the goal is to help grant wishes to four children in Maine, donations are encouraged.
Speaking of food and fun events, the Cameron's Crusaders event team is always scheduling new and exciting events to help provide supplemental financial help to families of children battling life-threatening illnesses.
If you're looking for your next big charity run or fundraising event to participate in, take a look at our upcoming events and get involved. 
What is your favorite summer fun charity event in New England? Let us know!