These benefits of volunteer work might surprise even the most ardent volunteers.
Quick! What comes to mind when you think of Benjamin Franklin? The Constitution, libraries, or flying a kite perhaps? Bet you don't think about Mr. Franklin and the benefits of volunteer work, do you?
Wise old Ben was more than just a founding father. He is the force behind one of America's first volunteer fire departments.
Volunteering, such as the hard work completed within volunteer fire departments, clearly have benefits for the whole community. Want to help your community? Donate your time to a well-deserving cause.
There are also personal benefits of volunteer work, such as improved health and social opportunities. What you may not realize is that there are a number of unexpected benefits that come with volunteer work.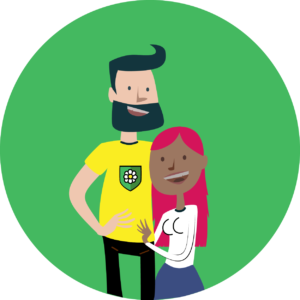 You may find love when volunteering
Is volunteering the new speed dating? That might be a bit far-fetched, but there is evidence that love may be one of the fringe benefits of volunteer work.
In a recent study by the Leukemia & Lymphoma Society, 84% of singles said they prefer to go on a date with another volunteer than with someone they met through a friend.
Want to live longer?
Another study by researchers at the Harvard School of Public Health and the University of Rochester Medical Center points to better overall health for volunteers.
Volunteers are 30% more likely to get flu shots, and 47% more likely to get their cholesterol checked, as compared to non-volunteers. Volunteers also have 38% fewer overnight hospital stays. Looks like you should schedule yourself for a volunteer opportunity in addition to taking your vitamins.
If saving money is important, try volunteering
Organizations love volunteers, and they need volunteers to help host events. Volunteer your time and you can get admission to events that might otherwise have high ticket prices. Even better, volunteers can attend events without the worry of getting a ticket in time.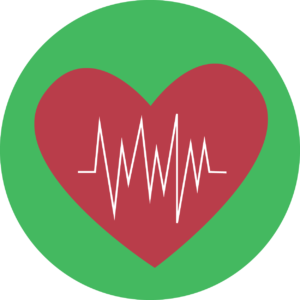 Theatre volunteers get to see sold-out plays and music events. Volunteers at Fenway Park get to see the often sold-out Boston Red Sox for free (though we should note, there is a long waiting list for those volunteer spots!)
Make money when you volunteer
Volunteering and making money don't usually show up in the same sentence, but they should. You can gain valuable work experience in a volunteer position, and  you can learn new skills. Volunteering will help you network and find new opportunities.
Use volunteer experience on your resume, and ask your volunteer coordinator to act as a professional reference. And you never know, a volunteer position can also turn into a full-time job on occasion.
Go behind the scenes
There are some rather cute animals at the zoo. The wallabies look especially cuddly. If you're a volunteer, you can feed them, hold them, and make every person who sees you jealous.
One of the best benefits of volunteer work is learning. You gain access to knowledge and experience that isn't easily available to most of the public. It isn't just at the zoo, either. Art museums, your local farm, nature centers, or the library all have nice volunteer perks.
Here's one bonus benefit
Volunteer work for your career or your business gives you the opportunity to try something new.
For a business, you may find new ideas or new outlets for your services. For individuals, you have a chance to dabble in new career paths without taking a big leap.
There are as many volunteer options as you could ask for. Want to try your hand at farming, or would you like to learn more about working with the elderly? You can – just find the place you want to volunteer and ask for an opportunity!
We also have plenty of volunteer roles right here at Cameron's Crusaders.
As a 100% volunteer-run organization, 100% of the proceeds from Cameron's Crusaders' fundraising events go to helping families in our community who are struggling to cover financial burdens required to save the lives of their children. Help our mission, which allows parents to worry about what's most important during these trying times (hint: it's not the hospital parking fees or the mortgage.) Be a crusader – volunteer with us!